N-Space
Inspired by the spacecraft, N-Space aims at creating a "Me space" in a "We space", and helps you bid farewell to "noise gravity". The excellent sound-insulation performance of N-Space makes it a perfect solution for phone calls, communication, video-conferencing and focused work in a shared space.
As Cozy As Home
A super-silent and lower-power fresh-air system ensures smooth airflow and potential complete interior air regeneration every minute. In addition, 4000K-color-temperature natural light together with LED central lighting help to protect your eyesight. A pleasant environment encourages you to concentrate on your work.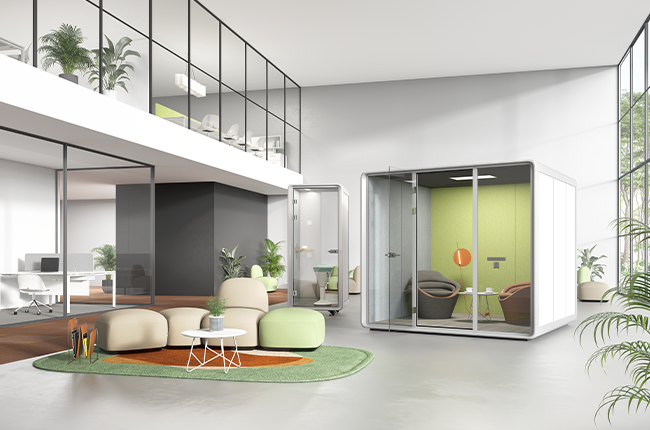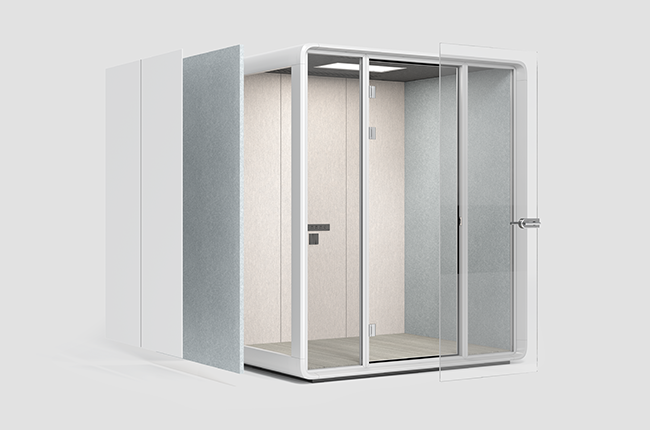 Multiple Acoustic Components
High-density sound-insulating felt on the wall and magnetic stripes on the frame block out every disturbance and minimize the noise every time you open and close the door. The 55 mm thick wall uses double-layer sound-reducing material, with the outer layer being a 10 mm double-layer panel and the inner layer a 45 mm honeycomb acoustic structure.
Aerospace-grade Aluminum
The front and back frames of N-Space feature high-tech materials, including aerospace-grade aluminum as well as an electrostatic powder coating technique to guarantee stability of use and safety of users. This material is low in density, corrosion-resistant, scraping-resistant and strongly-shaped, ensuring excellent long-term performance of the product.