What Your Office Furniture Says About You
We may not agree with it completely, but appearances do matter. They say we should not judge a book by its cover. But, if your office is the first thing the clients or the prospective employees physically get to see and feel, the first impressions will surely matter. Even, the satisfaction of current employees depends on how comfortable the office is, which in turn affects your office's productivity and culture.
Office furniture plays the biggest role in creating an attractive space and communicate the values you imbibe. Stylish office furniture might also be a reflection of your brand's look and feel. Your office is part of the public image of your brand and company. That's why it's critical that your office furniture and decor represent your business, and your goals, well. In today's time, the most productive offices typically balance the comforts of home with a professional business image.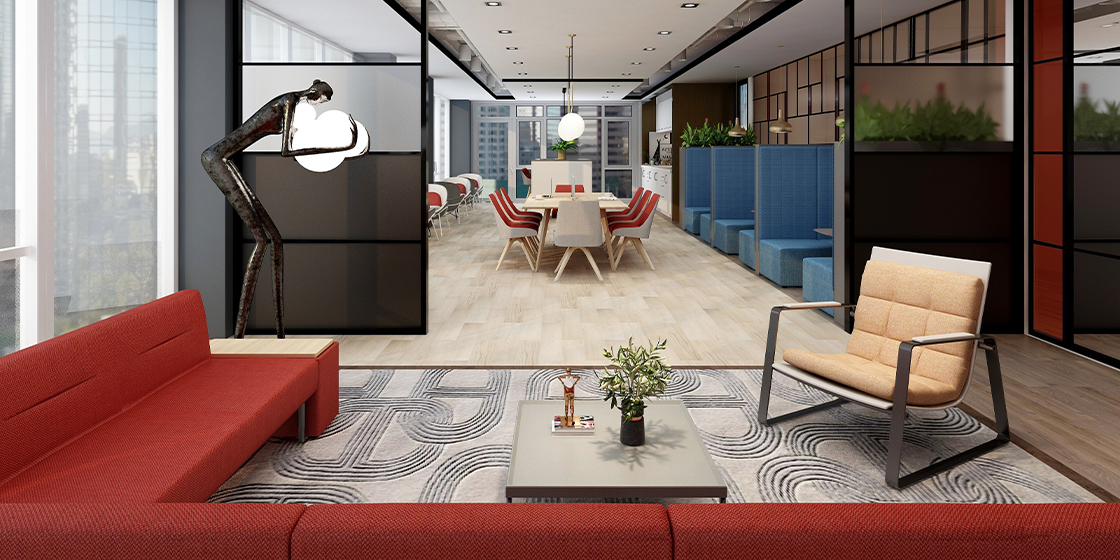 To understand the impact of office furniture on your business, let's look at everything your office furniture says about your business.
Conveying brand value
What first impressions will old and boring furniture will have on your brand? Not a good one for sure. It is important to have furniture which is attractive and modern, which ensures a better customer experience. It will speak volumes to the prospective customers about your background and your commitment to your work and can be a great tool for building trust.
Color psychology
Bright colors indicate a place of collaboration and creativity. Green and calming blue - two of the most common colors in Nature's palette — improve efficiency and focus. High wavelength colors like red show passion and intensity. Mellow yellow, often viewed by color psychologists as the shade of optimism, is energetic and fresh. You can also choose furniture in light, neutral colors, like white, beige, or sage. These colors create a warm, down-to-earth feeling, without being too bright or flashy.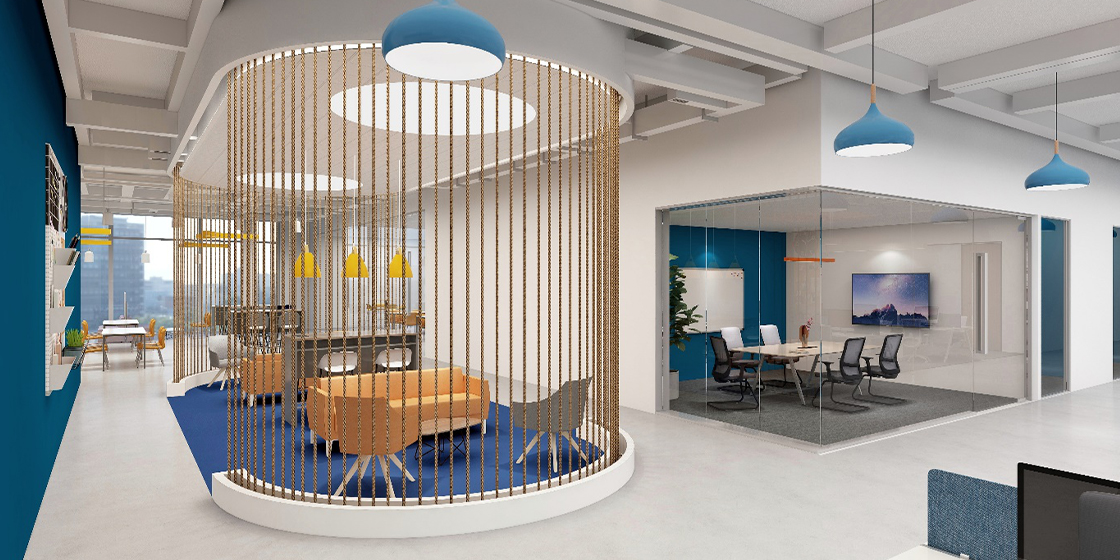 The premium factor
Certain offices need to have premium furniture to have a posh look and feel. If you are a law firm or a consulting company catering to high-profile clients, you may need to create exclusive spaces for your clients. You can choose furniture that exudes class and offer a luxurious ambiance.
Makes you feel welcome
Comfortable armchairs and couches will make those who enter your office feel like you want them there. Creating seating areas where chairs and sofas are close to each other to foster intimacy and communication. Modern office furniture can create multiple spaces that team members can use as suits their style. You might have an open floor plan for some of the team to work together and then offer a separate space where they can make phone calls or have discussions. Everyone has a choice which suits their work.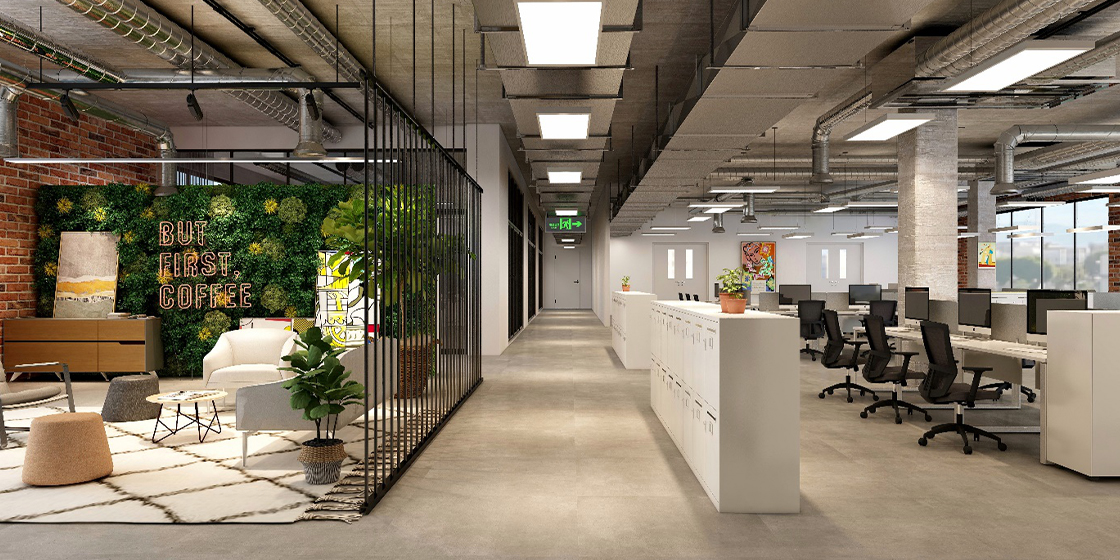 Culture of collaboration and creativity
Ditch the cubicles and create a collaborative open plan office with benching systems and no high partitions. Big discussion tables and breakout areas for teams will facilitate more interactions and collaboration. Informal spaces with lounge furniture will help people relax and will cast a good picture of your team culture on the minds of your customers.
Shows you care
Low-quality products show that you made very little effort in sourcing comfortable, ergonomically sound furniture. Having ergonomic chairs and furniture will be a boon for the employees. It will ensure a healthy lifestyle and enhance employee experience in the office. It will instrumental in increasing productivity and help you retain talented employees.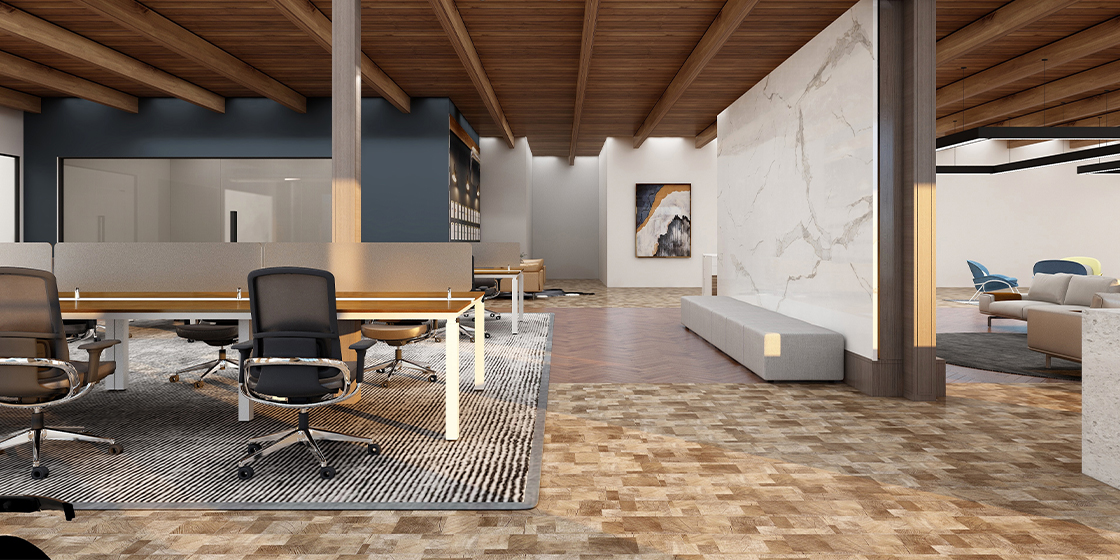 The Takeaway
No matter what type of business you are in, there's a modern office furniture layout that will perfectly express who you are. Office furniture is a vital component that affects the productivity of the workforce and also plays an important part when it comes to creating a good impression and building trust with your clients. Choose sturdy office furniture that is built to last. Anybody who enters your office should instantly know that you care about quality, integrity, and most importantly, comfort. High-quality office furniture can help you achieve that.